CAMSO Transfer kits explained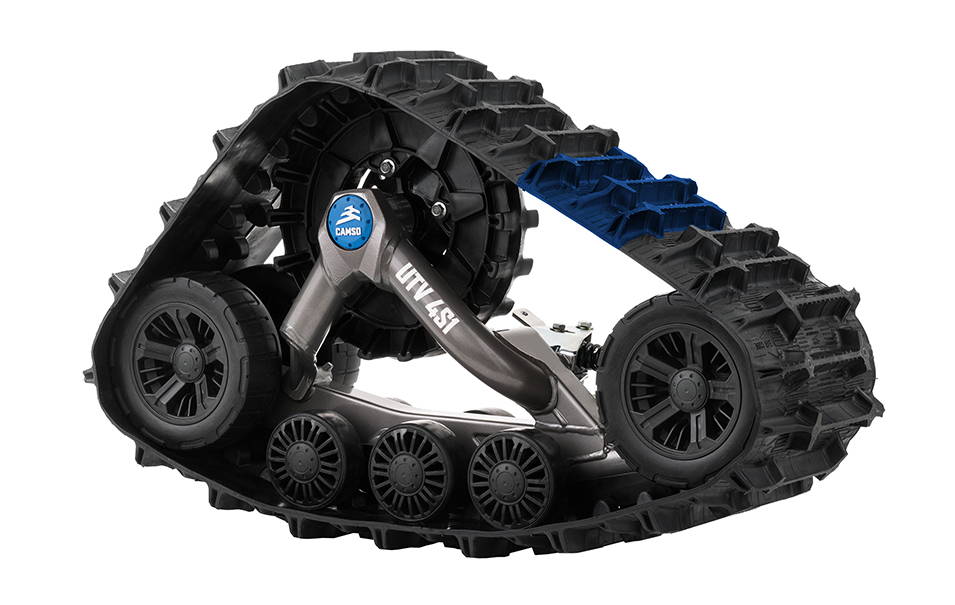 Alright so you are here because you are wondering if you can swap your CAMSO UTV 4S1 or ATV tracks to a different machine.
The answer to the question is YES you can switch your CAMSO Tracks to a different UTV.
However, keep in mind there is some things we have to make sure we get right in order to get the correct swap kit.
Some of the transfer kits are easier than other ones. It Just depends on what machine the current CAMSO Tracks are setup for and then also what you plan on transferring the CAMSO Tracks over to.
YES...CAMSO 4S1 Tracks are MACHINE specific!
CAMSO Transfer kits are available for most ATV and UTV models sold today.
When you're ready to buy your next ATV or UTV, check with Camso for the transfer kit that's right for your model. Camso offers a variety of kits, including those that are designed specifically for your ATV/UTV model.
Depending on the model you own there are different options available to you. Fortunately, installing these kits is easy and won't require any special tools or skills—just a little time and patience!
CAMSO has Transfer kits for model years 2009 and above
Here is what we need from you to get started
The Year, Make, Model, Submodel, and Engine CC of the UTV or ATV that the CURRENT CAMSO Track system is setup for.
We also need the Serial Number that is on the CAMSO Tracks.
Last but not least we need the Year, Make, Model, Submodel, and Engine CC of the UTV or ATV the CAMSO tracks are going to be installed on!
Transfer Kits can range from $400 to $1000
CAMSO Rear Suspension Definitions:
Transfer Independent to Independent
Transfer Rigid to Rigid
Transfer Independent to Rigid
Transfer Rigid to Independent
If you are unsure and would like to check out the CAMSO Fitment guide click here
If you are unsure and would like to chat about it, please don't hesitate to call, email or chat with us!